Description
KENT Grand+
Most trusted and largest selling RO water purifier with a transparent design that shows off KENT's patented Mineral RO technology and an inbuilt TDS controller. Best suited for Indian homes and offices and suitable for purification of brackish/tap water/municipal corporation water supply.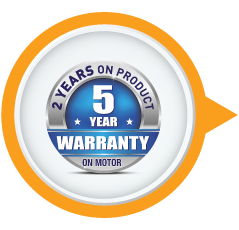 4 Years Free Service
Now enjoy extended happiness and complete peace of mind with 1 year warranty + 3 years free service*, applicable on all KENT RO Water Purifiers.
Mineral ROTM Technology
KENT's patented Mineral ROTM Technology retains essential natural minerals in purified water using the
TDS Controller, thereby providing 100% safe and tasty drinking water.
Double Purification
The double purification of RO + UV / UF removes even dissolved impurities such as chemicals, bacteria, viruses and salts, making water 100% pure.
High Storage and Purification Capacity
KENT Grand+ has 8 litres of purified water storage capacity. Its high purification capacity of more than 20 L/hr helps in providing purified water at a faster rate, making it easily available for you.